---
The Game Ball Heard Around Hoosier Nation
2 minute read
---
There are moments in life that are remarkable. On February 7, 2019, one of those moments happened as the Indiana Hoosiers played the Iowa Hawkeyes. But this was different than a clutch 3-pointer or a comeback in the fourth quarter. This time, the moment that got a standing ovation from the crowd that filled the 17,000-seat stadium was the game ball presentation to a boy named Malachi.
When Malachi walked on that court for the game ball, he instinctively raised the ball over his head. Everyone could see the joy and pride covering his face. What most people in the audience didn't know was the reason for his celebration. You see, Malachi had gone through a lot of work over time to even attend an entire basketball game successfully. He has a combination of diagnoses: autism, anxiety, and ADHD that can make even basic activities a struggle without behavior issues.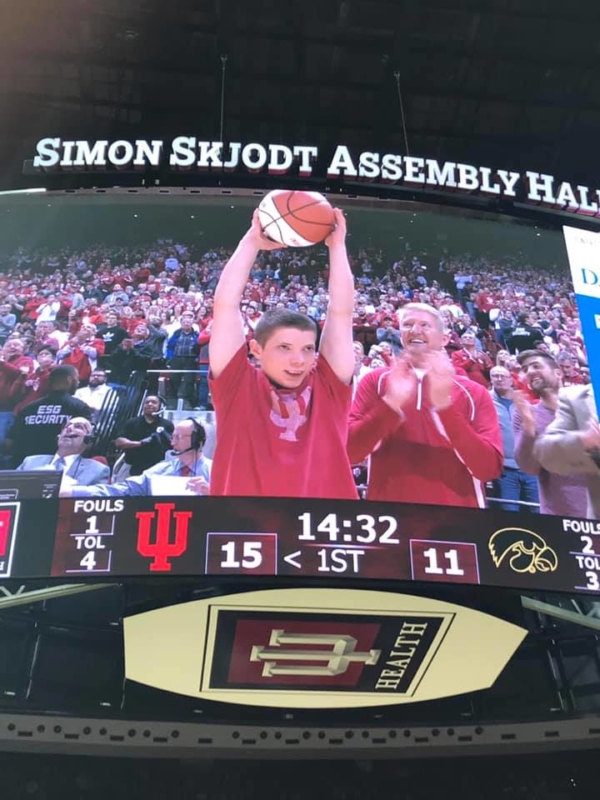 Malachi went through Damar's residential program not once, but twice. At 10 years old, he received 18 months of intensive treatment and specific therapy to address his unique challenges. He successfully completed it and returned home, but when he reached his teen years his behaviors took a turn for the worse. He returned to Damar for a shorted, 3-month program for evaluation, assessment, and a safe place to get his behaviors under control.
Thankfully, Malachi is now starting to see the pay off from all his hard work. He commutes to Damar every day to attend school, and he has progressed so far with the consistent and positive support of his family.
The most amazing thing about Malachi's game ball moment was the meaning behind it – the unseen work that has led to the thriving path Malachi is on today. February 7 will always be ingrained in the minds of both Malachi and his family. It's just the beginning of the many remarkable moments Malachi has to look forward to.