Helping Children and Families in Crisis
The children's crisis center at Damar is for families looking for an assessment and a solution for their child with a developmental disability or complex mental health challenge. The purpose is to provide a safe environment to support a child in crisis, stabilize the situation, then provide a professional assessment and make recommendations about next steps. The goal is always to help the child make a transition to a setting and care they need to become increasingly stable and independent.
Damar is the only organization in Indiana implementing short-term residential interventions via the state's Stabilization and Diagnostic Services standard, starting with a 20-bed facility in late 2016. Since its inception, our program has been at full occupancy with an ongoing waiting list.
In response to this need, Damar opened a new facility with another two units and a total of 20 more beds in 2019. We now have facilities to accommodate a full range of children and adolescents in crisis.
Referrals for residential treatment come from a variety of sources, but most typically come through the Department of Child Services, the juvenile justice system, or your local school. Click the button below to find out more.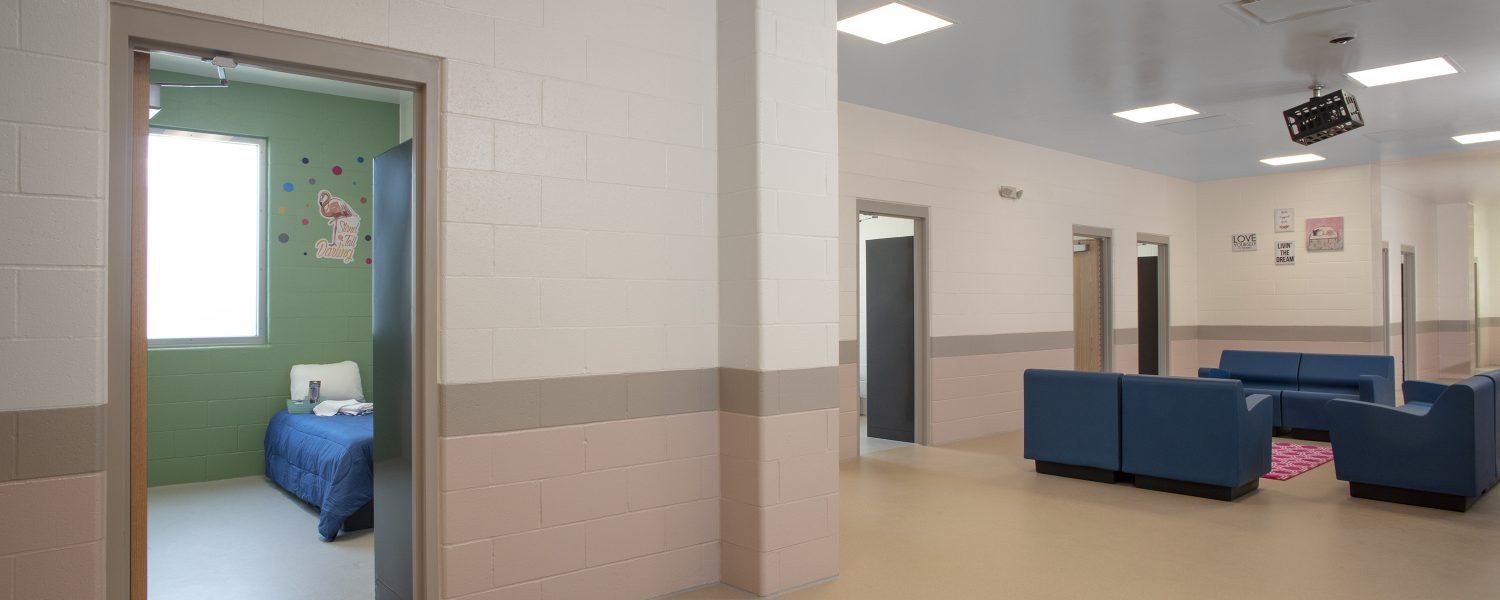 Our children's crisis center staff is highly specialized and uniquely trained to work in crisis situations. Staff includes two full-time psychologists, nurse practitioners, and nurses, plus case managers who handle day-to-day interactions and communications, and clinical case managers who oversee the entire process, providing a hub of information with regard to funding, transitions, and more. Our direct-care staff also has specialized training dealing with children in crisis, with the ability to de-escalate situations verbally, without the need for physical force. All in all, we're dedicated to treating each client and each family with exactly the care they need—and working toward the ultimate goal of a less-restrictive living environment.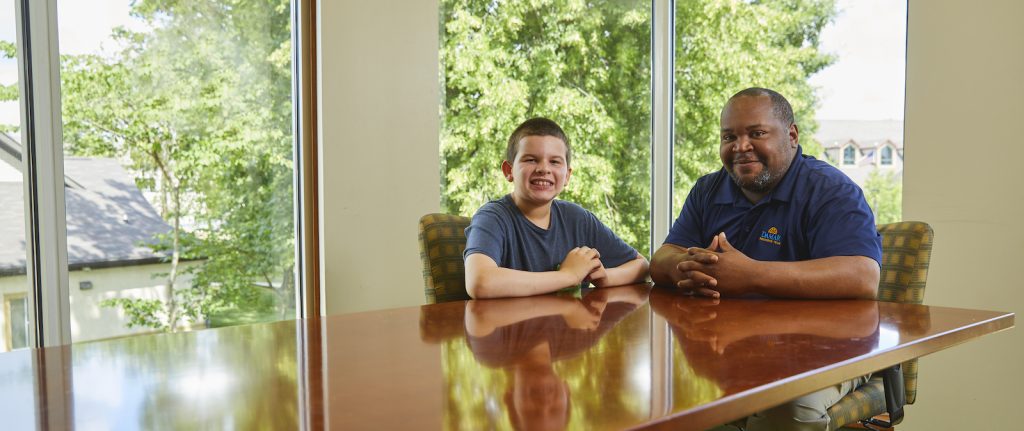 What You Can Expect When You Arrive
We do everything we can to make entry into the children's crisis center as easy as possible. A lot of organizational and behind-the-scenes work will have been done ahead of time, and the admission process is concise and well-organized.
We work hard to ensure that whenever a client enters Damar, the experience is consistent. This helps our clients get a clear sense of the community that surrounds them. We'll make sure the lines of communication are open, and make sure the family understands our procedures and our goal—which is always to get our client into a less-restrictive living environment.
There'll be plenty of time for questions, and the entire experience is designed to be non-threatening. There are lots of smiles, and lots of excitement. It's a very difficult day for everyone—and we'll do everything we can to help you and your loved one feel good about the path we're taking together.
Frequently Asked Questions
What is a developmental disability? What happens after an autism diagnosis? What services are available and how do you pay for them? What do you do next? We have answers to these questions and many others.
Questions?
Need more information? Looking for support? Get in touch with us to learn more.