Children with disabilities have unique and wide-ranging academic needs. We offer educational services in a variety of settings, from specialized schools to support in your child's community school—all with the individualized learning programs your child needs to grow and blossom.
Individualized Programs, Individual Success
Accessing an individualized education for a child with developmental or behavioral disabilities once meant paying for a private school, which also meant that this opportunity was out of the question for many families.
As the state's first school serving a sizable population of children with developmental and behavioral challenges, Damar Charter Academy delivers a specialized educational opportunity to all Indiana children, grades kindergarten through 12, absolutely tuition-free.
With staff and professionals trained to work with students with special needs and behavioral challenges, Damar Charter Academy offers individualized learning programs and behavior management systems designed to keep students in schools and help them launch a lifetime of learning.
Your child is more than a disability. Your child is a whole person, capable of learning and achieving goals and aspirations.
At Damar Academy, a private Freeway accredited school, we teach the whole child. Our specially trained teachers—licensed by the State of Indiana with endorsements in special education—blend education and therapy in a way that prepares children to live as independently as possible.
Your child will be instructed in communication, behavioral, academic, motor, and adaptive skills as well as social and emotional development. In addition, Damar Academy will teach independent and semi-independent living skills, both in the classroom and in the community, giving your child the opportunity not only to learn new, practical skills but also to practice them in real-world settings. The students also learn vocational skills to help prepare them for post-secondary education.
Damar Academy offers comprehensive special education services for students ages six to 21. Damar Academy is fully accredited by the Indiana Department of Education and can contract with local school corporations to provide educational programming to children who qualify. While most students come from Indiana, Damar Academy also accepts students from other states.
One-on-One Help in a Classroom Setting
Many children with disabilities learn best in their own school and, with focused and individualized assistance, many students thrive in this setting.
Damar's Education Mentoring Program offers one-on-one assistance by providing in-school support to help your child learn while being a part of the school community.
This service—free to families with a qualifying elementary, middle, or high school student—matches your student with a staff member trained to provide individual, in-school support tailored to your child.
Along with this service, parents are another crucial component of a student's continued success. As a parent or caregiver, you are your child's best advocate—both in the classroom and in everyday life. Learn more about how to advocate for your child.
Ashsai's Story
As a senior at Damar Academy, Ashsai found purpose and joy by gaining her independence. With her newfound skills, she has been able to go out in the community and help others, and plans to do so for as long as she is able.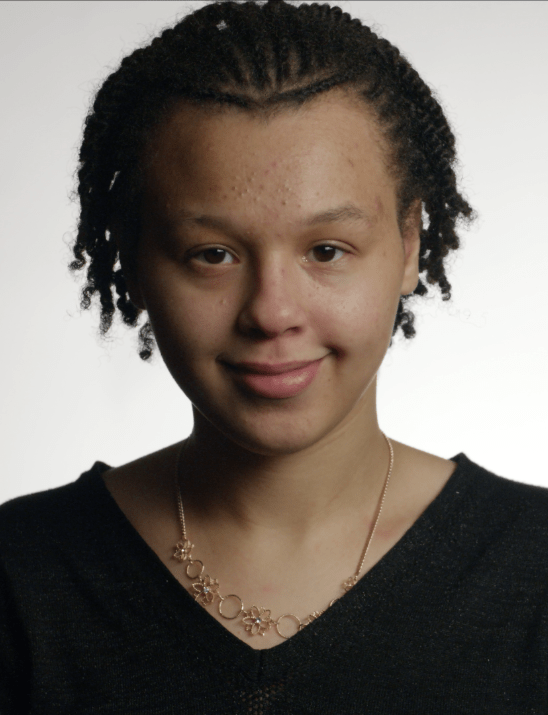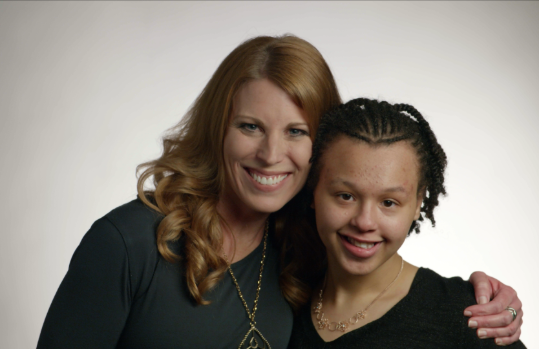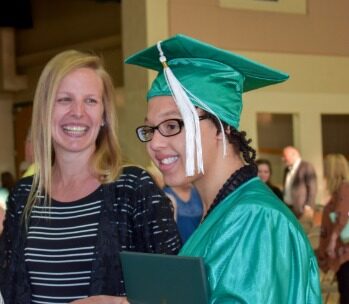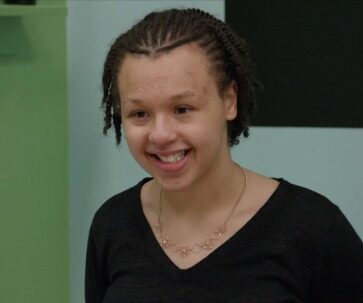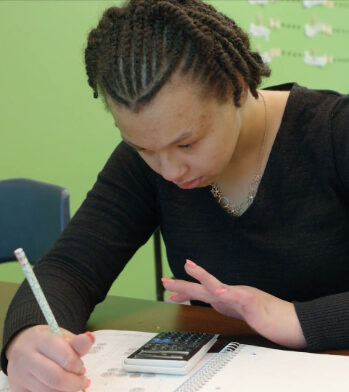 School & Mentoring FAQs
How can I enroll my child in Damar's academies? How can I advocate for my child at school? Where do I find a tutor? We have answers to these questions and more.
Questions?
Contact us to learn more about Damar's academies, or how to enroll your child.