---
Mentors equip students to succeed
3 minute read
---
We usually meet a child when he or she is on their last leg in a classroom. The teacher has tried everything, but can't keep the student under control. The administration has tried to help, without success. The parents are overwhelmed.
As a result, for a while the student has been allowed to do pretty much whatever he or she wants. At least, that way, there will be a little peace in the classroom, the teacher will be able to teach the 30 or so other kids, and everyone will get through the day.
Some people might look at that situation and think it's hopeless. Not my team.
They know they can make a difference. They know that kid can be someone remarkable. As a Damar Educational Mentor, they've seen it happen over and over.
After all, it's happening every day in schools across Indianapolis. Right now, Damar has 15 mentors working one-on-one with students in classrooms in IPS and Washington, Pike and Decatur townships. These mentors sit alongside the students throughout the day, helping them control their behaviors so they can focus on schoolwork. The mentors don't "teach" the kids. They support them and give them coping skills so the teachers can teach them – along with the other kids in the classroom.
Admittedly, being a mentor can be a big challenge. Our mentors spend pretty much every minute of the school day with the student they're mentoring. They meet them as soon as they arrive on the bus or get dropped off by Mom or Dad. They eat with them. They go to special classes with them. They get to know them, to understand issues they might be having at home, and things outside the classroom that might be upsetting them. They work through behavior problems and other challenges.
At first, the relationship can be pretty difficult. The child had been given free rein, and suddenly someone is keeping pretty tight control on them. There's going to be a lot of head-butting. But I let my mentors know that if they work through that, they're going to make a difference.
I know this because I've been working in the mentor program for about 10 of the 14 years I've been with Damar, first as a mentor in the classroom and later, as manager of the program. I love what I do. Partly I think that's because I was a kid who could have used a mentor when I was in school.
I would have done much better if I had someone guiding me. Now I can help my team do that other for kids, and that feels good.
The schools certainly see the impact our program can have. They're the ones who bring us into a classroom to help (based on decisions made in conjunction with parents or guardians), and they're the ones who pay for our services. We get calls just about every day asking for mentors, and we supply them whenever we can, but we need more. We need more people who want to have an impact on someone's life. You don't have to have any specific education or experience, although we are always happy to find people who already work in our field. We do a lot of training to make sure people are ready before we send them to work in a classroom. And then we let them make a difference.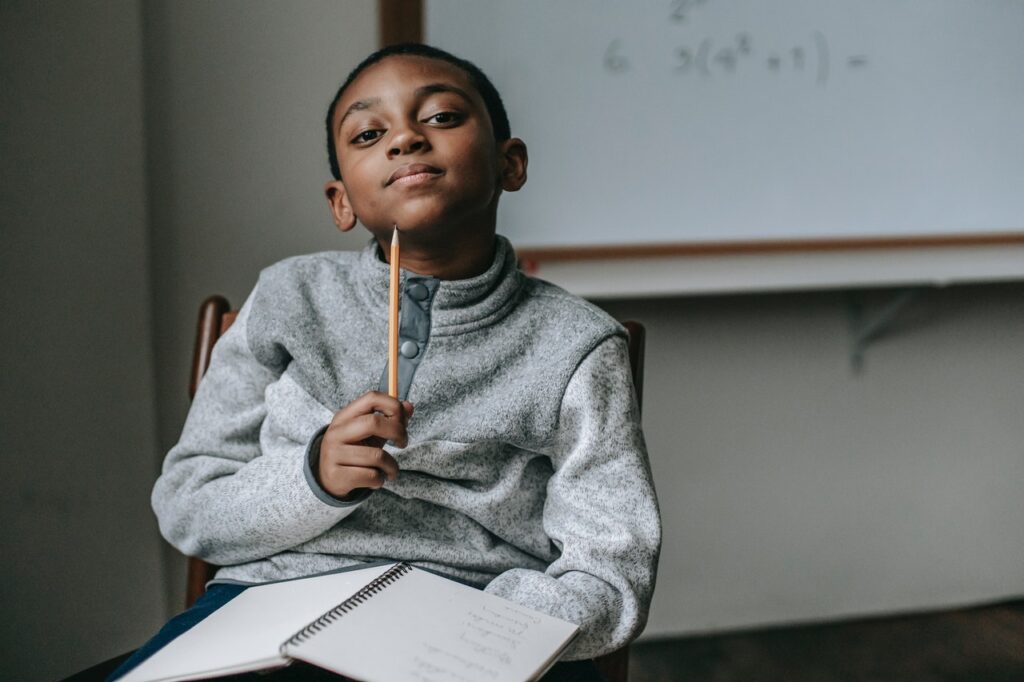 Again, I've seen it happen a lot. For example, a while back we started working with a student who, to be honest, had a really challenging history of behaviors. The mentor was hesitant to get involved, but I said, 'Let's give it a try. Let's go in there and see what we can do with this student." We quickly saw that there was a lot going on in this child's home life. He was wearing the same clothes to school every day. He was losing weight. He was pretty much on his own.
So, in addition to helping the student control his behaviors, the mentor made sure the student ate well at school, and actually sent food home in the evening. The mentor found clothes for the student, and simply helped the child through the day. Things turned around.
One key for that child was finally having something positive to look forward to at school. Think about it: For so long, school had been a negative experience for this kid. Now he knew he had someone focused on making it a good experience.
That student and mentor were together for four years, and at the end of that time, the student who was barely getting through the days graduated from high school.
I know that mentor had some rough times. I know there were doubts and frustrations. But I also know that, when that student walked across that stage on graduation day, all of those rough times, doubts and frustrations got wiped away.
And that kid could pretty much do whatever he wanted … but in a good way.
If you or someone you know would be interested in being a mentor, contact Jason at [email protected].