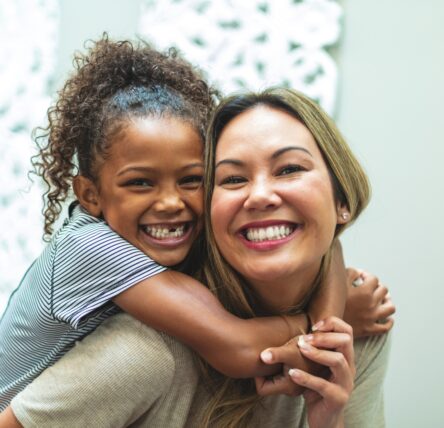 About Damar's Foster Care Program
Damar Foster Care Services is a fully licensed, not-for-profit child placement agency, working on behalf of children who are unable to live at home. We recruit, prepare, and support quality foster parents.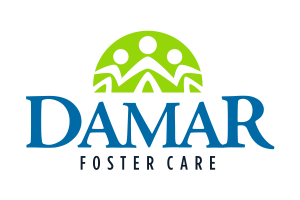 How Indiana's Foster Care System Works
Foster care is a state-managed welfare system, providing out-of-home placement for children who have been removed from their original home due to neglect, abuse, delinquency, or abandonment.
Becoming a foster parent generally takes from three months to a year, depending on the timing of background checks and home visits. In short, anyone over the age of 21 who cares deeply for children and is financially and emotionally stable is eligible.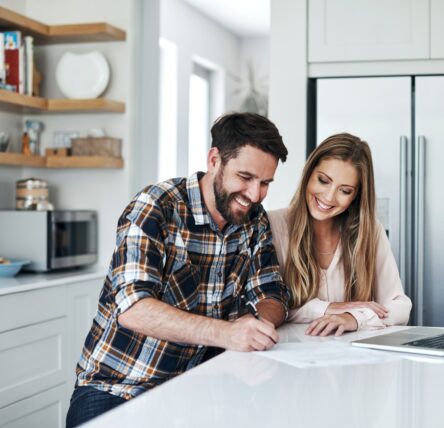 Becoming a Foster Parent
Foster parents must be kind, patient, nurturing, and determined to make a positive difference in the lives of the children placed with them.
While the minimum age is 21, foster parents can be single, married, coupled, homeowners, renters, young, or simply young at heart. They come from diverse backgrounds and encompass all genders, religions, cultures, and ethnicities.
Order the Foster Care Guidebook
Responsibilities of Foster Parents
Foster parents are nurturers who are vital to the success of a child's reunification with his or her birth family or other permanent placement.
Their main goals are to provide skilled care, guidance and support to their foster child, but they also have important responsibilities to the placement agency, birth family, treatment team, and their own family.
They serve a big and important role.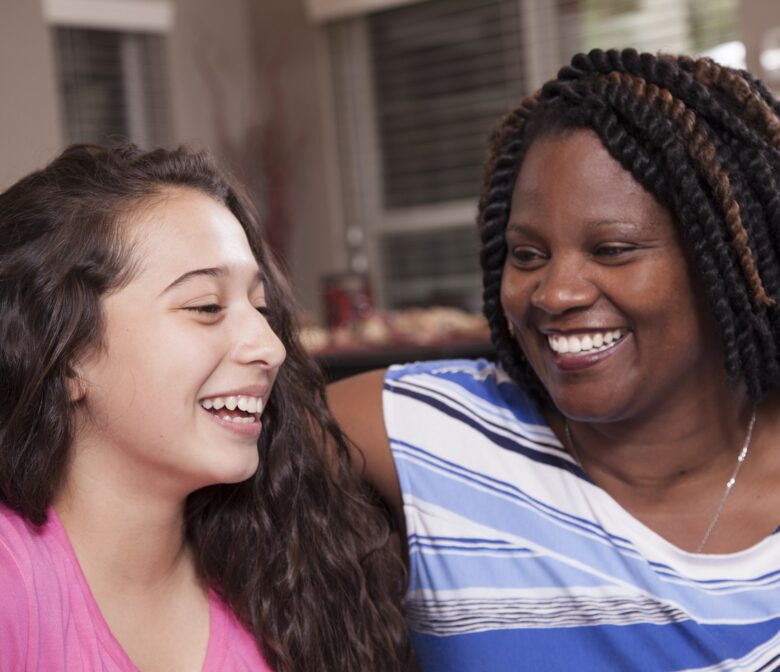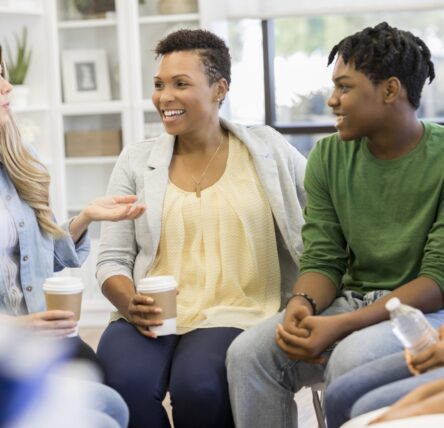 Supporting Foster Parents' Journey
Damar's expert Foster Care Services staff supports parents from the beginning of their journey to the end.
We will give you the education to understand whether foster parenting is your calling and, if it is, tools to apply and become licensed. We will also guide you constantly, beginning with the first moments your foster child is placed in your home.
Resources and Support for Foster Parents
Damar's commitment to its foster parents is simple: We will be with you every step of the way.
Our Damar Foster Care Services team provides you with resources, information, and encouragement while you decide whether foster parenting is your calling. As you complete the application process, we'll be there to answer any questions. And, throughout the time a child is placed in your home, we are only a phone call away.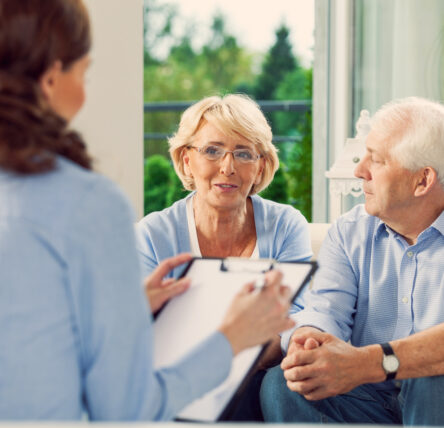 Training and Licensing Foster Parents
Damar makes the process as easy as possible with expert, experienced guidance.
On the path to becoming licensed, you will receive about 20 hours of instruction. Beyond that, you'll work through a seven-part process, including participating in background checks and a home study.
Introduction to Foster Care
Foster care is a state-managed child welfare system that provides out-of-home placement for children who have been removed from their original home due to neglect, abuse, delinquency, or abandonment. These children are placed in the homes of licensed foster parents until reunification occurs or a permanent placement can be made.Children enter foster care when a birth parent or legal guardian is unable or unwilling to provide safety and care for a child. Children are removed due to the risk or actual occurrence of neglect or harm. In such cases and when possible, every effort is made to place children in close proximity to their families, school districts, and communities.
Indiana policy requires that each child is placed in the least restrictive, most family-like setting that is able to meet his/her needs. Children are most often referred for foster home placement by the Indiana Department of Child. Damar Foster Care Services and the referring agency will identify the best foster home placement option for the child, considering the child's needs and proximity to the child's essential connections. Children can be placed in foster care following an emergency removal or through a planned transition.
Children can be placed in a licensed foster home, group home or child-caring institution, or other court-approved facility. They can also be placed in the care of approved family members and non-relatives with strong family ties, referred to as "kinship care." Approved caregivers can become licensed foster parents to receive foster care funding (per diem). Approved caregivers who become licensed are not required to care for additional children.
A foster child is a child who has been declared a Child In Need of Services (CHINS) by a judge following the state's substantiation of abuse or neglect. Some children remain with their birth families following adjudication while others who are at risk of further trauma are removed from their home and placed in foster care (or into a court-approved facility). Foster children represent all genders, ages, ethnicities, cultures, and religions. Some may have special medical, developmental, physical, behavioral, or mental health needs. All foster children have been affected in some way by their experiences and by the separation from their family. Many foster children exhibit stress and worry in their behavior as a result of their experiences.
Many children in foster care are struggling to cope with grief and loss from being separated from their families as well as from trauma experienced in their pasts. Foster children typically need extra support, patience, understanding, and guidance from their foster family.
A foster parent is a trained and licensed adult who provides loving support, guidance, safety, and stability to a child or children in the foster care system. Acting in the best interest of children, foster parents work closely and actively with numerous child welfare professionals. These professionals include case managers, child advocates appointed by the court, social workers, psychologists, physicians, education professionals, or other individuals identified as needed. These individuals work to achieve the ultimate goal of family reunification or other permanent placement. Like the children they help to nurture, foster parents represent all genders, ages, ethnicities, cultures, and religions. They can be single, coupled, or married; stay at home or maintain a job; rent or own their home; or have children of any age or none at all.
However, they must be financially and emotionally stable, responsible, and willing to work as a member of a team.
Foster parenting is a very rewarding experience, but it requires sacrifice and commitment. Foster children come from various backgrounds, abusive or neglectful environments, poverty, or other stressful situations, and many of them may have emotional and behavioral challenges that require counseling or other support. In addition to having adequate time and financial resources to support a child, prospective foster parents are encouraged to realistically consider the emotional impact of helping a child.
Learn all that you can about foster parenting. If possible, talk to skilled foster parents about their experiences. You should also consider scheduling a Damar Foster Care Services orientation meeting to learn more about the foster parent licensing process and the needs of children in care. If you have any questions or want to schedule a foster parent orientation meeting, please contact us.
Foster parents usually work outside the home. However, if a foster child requires day care, the foster parents are typically responsible for that expense. Foster parents must exhibit financial stability and be able to maintain household and family expenses. Foster parents usually need not make a set minimum income nor own a large home.
Yes. However, keep in mind that many children need foster care, and through experience and training, you may discover that you are most effective in caring for a specific age group or a range of ages. Foster families are needed for children of all ages, including teens, sibling groups, and children with special medical, developmental, behavioral, and mental health needs.
Each foster home and child is assigned a Foster Care Case Manager from the Damar Foster Care Services, who is responsible for providing regular, ongoing support. Supportive services (respite care, training, crisis intervention, etc.) are provided by the licensing agency. Support is also available through state and local associations.
Respite care is the provision of short-term, temporary relief of duty for foster parents. This "break" can last for just a day, a weekend, a week, or longer. Damar Foster Care Services assists its licensed foster families with obtaining respite care. If you are a foster parent or kinship caregiver, your first step should be to check with your foster care case manager to find out what types of respite are available to you.
Each child's length of stay is determined by their family case plan and can be short-term or for an extended time. When possible, the initial goal for foster children is the prompt reunification with their birth parents. Biological families are given adequate time to meet identified needs. When reunification cannot occur, permanency placement plans can change to include kinship care, adoption, guardianship, or preparation for independent living (for older youth transitioning to adulthood).
Children placed in foster care are usually insured by Medicaid.
Foster care regulations vary from state to state, but to meet the basic requirements in Indiana and of Damar Foster Care Services, you must be:
21 years of age or older
Able to provide a safe, stable and nurturing home environment
Able to pass a physical examination.
Able to pass a criminal and Child Protective Services (CPS) background check
Able to provide character references
Have a regular source of income and be financially stable
Willing to participate in mandatory foster parent training
Willing to participate in the SAFE home study process
Pass a home safety inspection
Foster parents share an important commonality: They all want to help children in need. For more information about foster parent requirements, contact us.
If you think that foster parenting is right for you and feel that you can meet the basic requirements, it's time to begin the application process. If you have questions or would like to talk to a Damar Foster Care Services representative, contact us.
The licensing process can be as short as three months or as long as a year. It largely depends on how long it takes for foster parents to fulfill all licensing requirements, including application paperwork and the Resource and Adoptive Parent Training (RAPT). Other factors, such as the SAFE (Structured Analysis Family Evaluation) home study process, completion of background checks, and reference checks influence the licensing timeframe.
Training requirements for foster parenting vary from state to state. Most states require both pre-service training (before you become a foster parent) and in-service training (after you become a foster parent) to maintain your license. Damar Foster Care Services requires/provides 20 hours of pre-service training to individuals seeking foster home licensing. An additional 6 hours of adoption-specific training is required for parents and families seeking to adopt a child through foster care. Damar Foster Care Services also provides the required CPR, First Aid, and Universal Precautions training/certification to individuals going through the licensing process and ongoing to licensed foster parents. Each foster parent is required to maintain annual ongoing training to maintain a foster home license.
Foster parents do not get paid for the job of caring for children, but rather they receive a reimbursement (per diem) that is intended to provide for the needs (food, clothing, school supplies, daycare, extracurricular activities, etc.) of the children in their care. Each state, including Indiana, sets its own rates for reimbursement based on each child's age and level of supervision and need. Damar Foster Care Services can provide you with current information regarding Indiana's reimbursement rates.
Yes. Married couples or two individuals who wish to share the responsibilities of foster parents must apply jointly. Both individuals are required to meet the state licensing requirements, and the stability of the relationship and commitment to parent jointly will be assessed.
Yes. Individuals (single, divorced, or widowed), couples, and partners can become licensed foster parents.
Questions?
Have more questions about becoming a foster parent? Contact us for more information.