Helping Children and Families in Crisis
Customized care. Remarkable results.
We pride ourselves in providing evidenced-based treatment to children with autism and intellectual disabilities. Our clients receive in-patient services for roughly six-weeks, with the goal(s) of establishing a clear diagnosis, creating unique treatment plans, training caregivers and working with the community to ensure success after discharge. Our expertise in this area coupled with the state-of- the-art facilities available at the NDI offer the perfect blending of services for your child's success.
An ideal candidate for this program is an Indiana adolescent with autism from age 12-18. The child should have a need for immediate intervention, meaning behaviors have not been effectively managed at home, school or in the community.
Referrals for residential treatment come from a variety of sources, but most typically come through the Department of Child Services, the juvenile justice system, or your local school. Click the button below to find out more.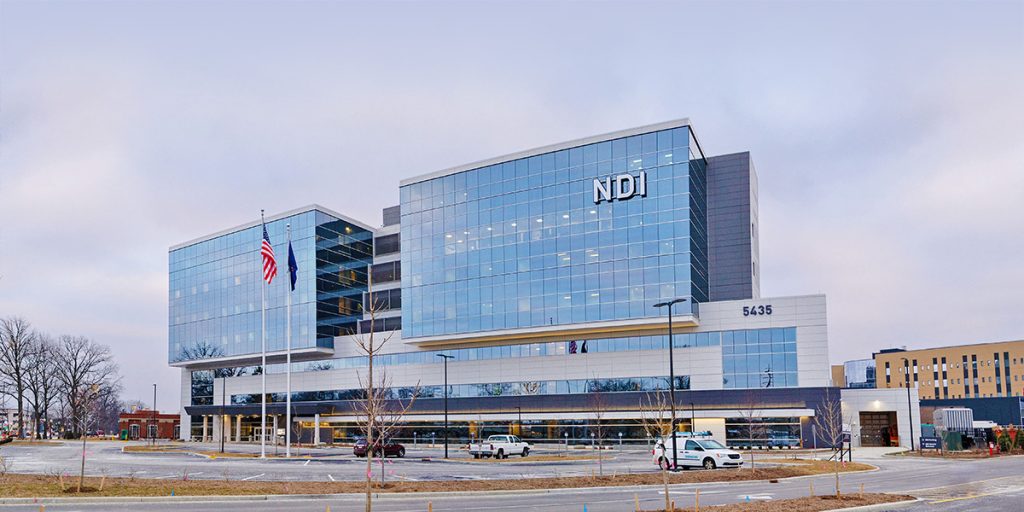 Surrounded in support. That is how we want you and your child to feel. Our unit is operated by Damar in partnership with IU School of Medicine, Department of Psychiatry. Your child's treatment team is made up of a Board Certified Behavior Analyst, a psychiatrist, physician, training team and a psychologist. The team is rounded out with a licensed teacher, an RN and direct care staff specifically trained in assisting and supporting your child. We are pleased to partner with HANDS in Autism® to provide pre-and post-admission services, as well.
Services begin before your child ever physically comes to our unit! Our HANDS in Autism® team engages with your child, family, community and natural resources to inform treatment while your child is on the unit as well as to plan supports in your area upon discharge.
Medication management through our partnership with IU Health Dept. of Psychology
Behavior modification/stabilization prescribed by Board Certified Behavior Analyst
Care Coordination and support in obtaining resources prior to child's return to the community
Expert care from staff and nurses trained specifically in autism
HANDS in Autism® provides continued services in the community to your child and your family. The level of involvement depends on the needs, progress, etc. The support of the HANDS in Autism® team is available for up to a year postdischarge.
Frequently Asked Questions
What is a developmental disability? What happens after an autism diagnosis? What services are available? What do you do next? We have answers to these questions and many others.
Questions?
Need more information? Looking for support? Get in touch with us to learn more.