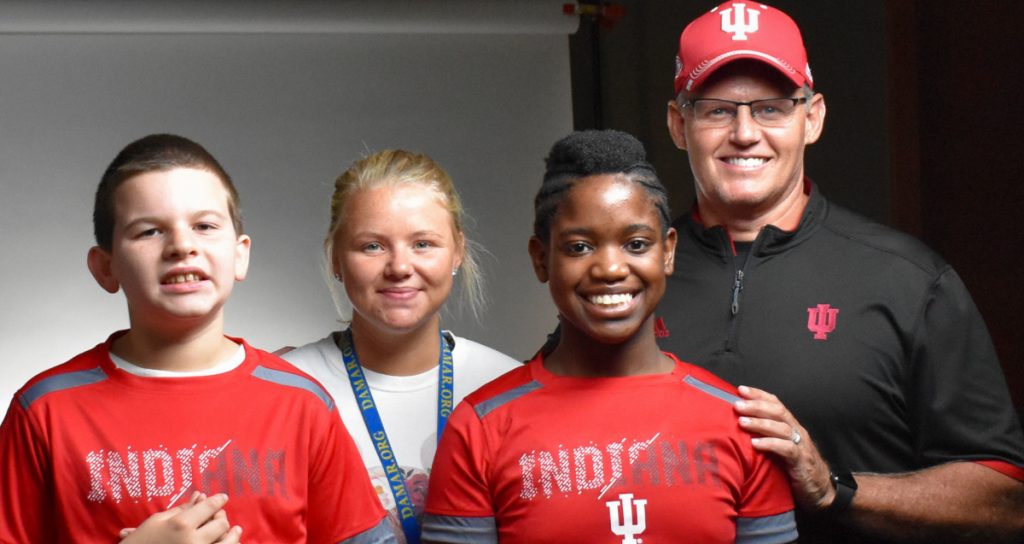 The COVID-19 pandemic has affected everyone in different ways, but it has been especially challenging for those we serve.  Among other things, due to safety precautions, Damar families are not able to bring anything with them when they visit campus. This is especially challenging during the holidays. You can begin your pledge to following the LEO movement by donating to Damar to purchase FAMILY TIME CARE PACKAGES for those we serve. These care packages will include games, activities, and puzzles for our clients and their families to do together during their visit. Then, the family can take them home when they leave.
LEO—The Spirit of Indiana
"To me, it's about getting our focus off ourselves, building trust, and developing a culture that says it's not about me, it's about we. I truly don't care who gets the credit. I care that this team is successful. That's the attitude that I want. That's what I want in a team."  — Tom Allen, Head Football Coach
Watch the moment when 17,000 stood together for 1.
Coming from a family of IU superfans, Malachi instinctively knew to hold the IU Basketball game ball over his head. Everyone in the stadium could see the joy and pride covering his face. What most people in the audience didn't know, though, was the reason for his celebration.
Malachi had to go through a lot of work to be able to handle going to a crowded gymnasium. He has multiple diagnoses that can interfere with his ability to navigate the world, including: autism, anxiety, and ADHD that can make even basic activities a struggle. Damar Services has worked extensively with Malachi so that he can more fully participate in life. Read the fully story of Malachi's big day!